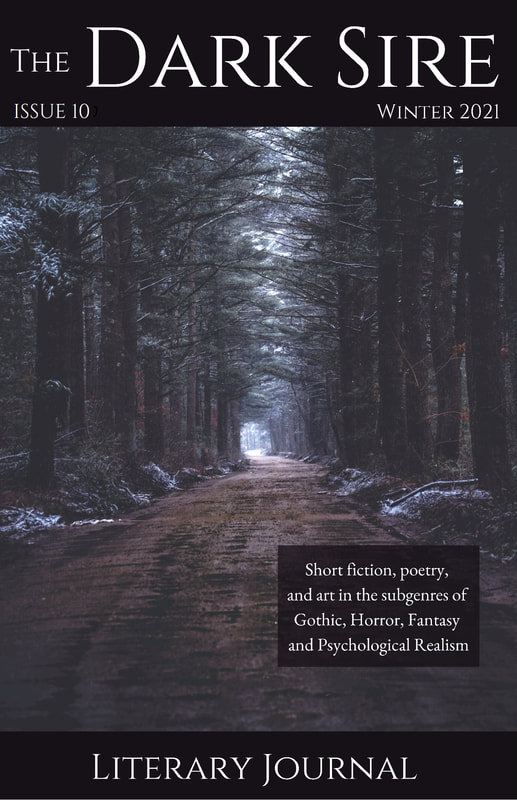 The Dark Sire Literary Journal
Natalie's flash ghost story, "Porch Swing", can be found in Issue 10, Winter 2021.
The works are from writers, poets, and artists from the UK, the US, Canada, and the Philippines. It's sure to please any gothic and horror fan, with themes of betrayal, monsters, captivity, mental health, and evil spirits.